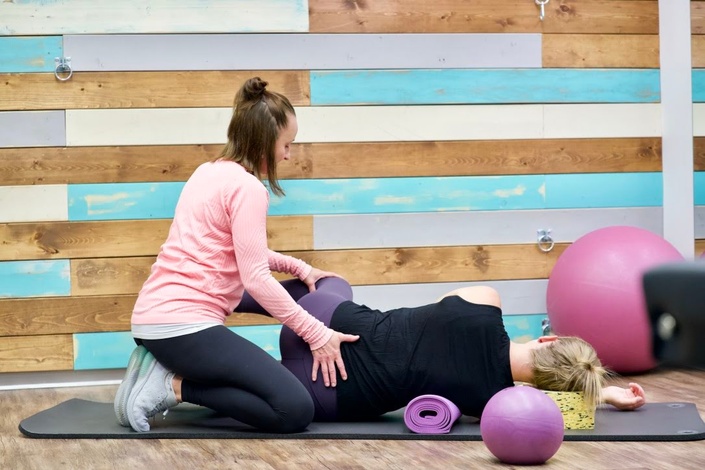 Body-Prep ED: Foundations
Supporting Your Clients to Create a Strong and Stable Foundation to Prevent Injury.
Enroll in Course
Learn to recognize and correct improper techniques and movement patterns in practical ways. Help bridge the gap between fitness and rehab by learning exercise tools for dealing with challenging clients and pain problems.
APPROVED FOR THE FOLLOWING CEU/CEC's
CATA = 3.2 CANFIT PRO = 4 PTS/FIS AFLCA = 3.0 credits
An Online Course for Personal Trainers, Strength and Conditioning Coaches, Athletic Therapists, Physiotherapists, Fitness Instructors, Yoga Instructors & Movement Based Practitioners.
This Education course is really a 'hands on' course. It was designed to bring focus to the important pillars of the body's movement. You'll learn how small changes in how client's perform an exercise has big impacts on their performance, how to be relaxed yet controlled, flexible and strong, and create positive tension while remaining mobile. Foundations the lost art in rehabilitation, training, and sport. It's all in the details!
This course provides an extremely effective approach for recognizing and minimizing the effects of reoccurring dysfunctional movements due to muscles imbalances, loss of stability and/or joint restrictions in the body.
In this course you'll learn to recognize improper techniques and movement patterns in the most basic of terms and given the 'well that makes sense' solution to correct them. Our goal is to help you bridge the gap between teaching exercises and the rehabilitation process. You will come away from this course with great tools for dealing with challenging clients with such problems as: chronic shoulder, knee, or hip pain or low back problems, just to name a few. This course will put a new spin on your training techniques and keep your clients asking for more!!
The focus is on keeping rehabilitation simple and is a powerful tool you want to add to your knowledge base!
Do You Want to Stand Out in the Crowd?
After years of working with patients and clients, we always end up back at the basic "Foundations". As society focuses on quicker, better, faster in all aspects of their life, the ART of HOW are bodies are actually meant to move is getting lost in rehabilitation, training, and sport. When we don't understand the details of what is supposed to happen in our bodies - it is hard to know, feel, and perform or teach exercises or activities without stepping over the line of "Oops! That didn't feel so good".
We originally developed this course for our clients. So they would have the information they needed to empower them in ANY exercise class, movement, or sport they found themselves in. Our clients introduced the concepts to their trainers - whom in turn came to us and asked us to spin it so they would be able to understand, and apply the same information to all their other clients!
With all the different courses out there to take, and information out there to be Googled and YouTubed, the PRINCIPLES of movement and exercise are hard to find, tend to be buried or lost, or people make it so complicated it's hard to know how to actually apply them in real life!
So - we added BONUS content to our original course for therapist/trainers so you can learn how to apply these concepts into your practice, studio or classes!
We wanted to give you all the necessary information to start creating the proper foundations for strong and pain free movement! Learn how to reconnect to areas of lost function in your own body (often the cause of random aches and pains), and then learn how to recognize and apply this knowledge to your clients.
We've crammed so much information into this course.
You Will Learn:
The Foundations:
1. How To Use Breath For Awareness & Stability
2. How To Create The HUB (aka your neutral pelvis)
3. How Your Thoracic Spine Connects To Your Pelvis
4. Learn How To Divorce & Then Rekindle The Relationship With Your Hips
5. How To Integrate The First 4 Principles Into The Big Picture
For the Educator:
1. How to better help your client(s) to understand the importance of whats being taught in each phase
2. How to spot functional breakdowns and affective ways to increase awareness & function for your clients
3. Simple tricks to help apply the principles of each phase to the big picture during training, fitness classes or rehabilitative exercise.
4. How to support your client(s) learning journey
The core course Materials, workbook and 'big picture' applications, are immediately available after purchase within your online student portal.
Daily Awareness - learn how to bring awareness to your daily life. You don't know what you don't know.
Education - knowing WHY you do something is just as important as HOW you are doing it. Knowledge is power.
Exercise Videos - this course is hands on - you'll need to get off your chair and work through the lessons. There are countless modifications for different body types and areas of restriction.
Equipment Lists - a list of the props we use and where you can order them - along with at home alternatives.
Workbook - to keep yourself accountable but to also put things into action, its only a thought unless you put pen to paper.
Comment Sections - a great place for you to ask questions, tell a story and let others know a little more about your experience.
Add-on live movement classes - want to see us in action? Attend a live movement class to see how it all fits together - 1st one is on us!
New Exercises - as feedback rolls in we are constantly modifying our videos or adding alternatives.
BONUS Big Picture Applications - adding in real life scenarios of how to apply the Foundations to your real world problems.
Live Q & A - Virtual times set a side to support you along your journey
In each Phase, we have included concepts and principles that will help to round out the Principles you should know and own, so you can make the best decisions for your own body in every situation you find yourself. We recommend trying to spend a month working through each phase. We are strong believers in doing and learning about yourself so you can truly help those you work with.

Concept of the Month: These are on common topics regarding how the body works and learns. They are designed to make you more aware, and get you asking questions about how you may have addressed body issues in the past.
Principle of the Month: These are IMPORTANT. They outline a mindset that is necessary to get changes in the body. So please don't ignore them!
Creating Dynamic Posture Through Positive Tension
What Others Are Saying....
The Body-prep course has been life changing for myself and my clients. As a personal trainer I've always felt there was a gap or a disconnect between what I could see and how I could get my clients to connect their mind with movements. The simple cues from Jamie's many years of experience and Andrea's technical assessments were the missing link I was looking for.

- Charly, Personal Trainer
Jamie is my go to movement expert! Simple changes that make a huge impact. The way you move matters. Be your better :)
- Dr Lindsay Nealon, Chiropractor
THE POWER OF TWO
With a Combined 27+ Years of Movement Therapy, Come Learn, Feel & Be Guided
Your Instructor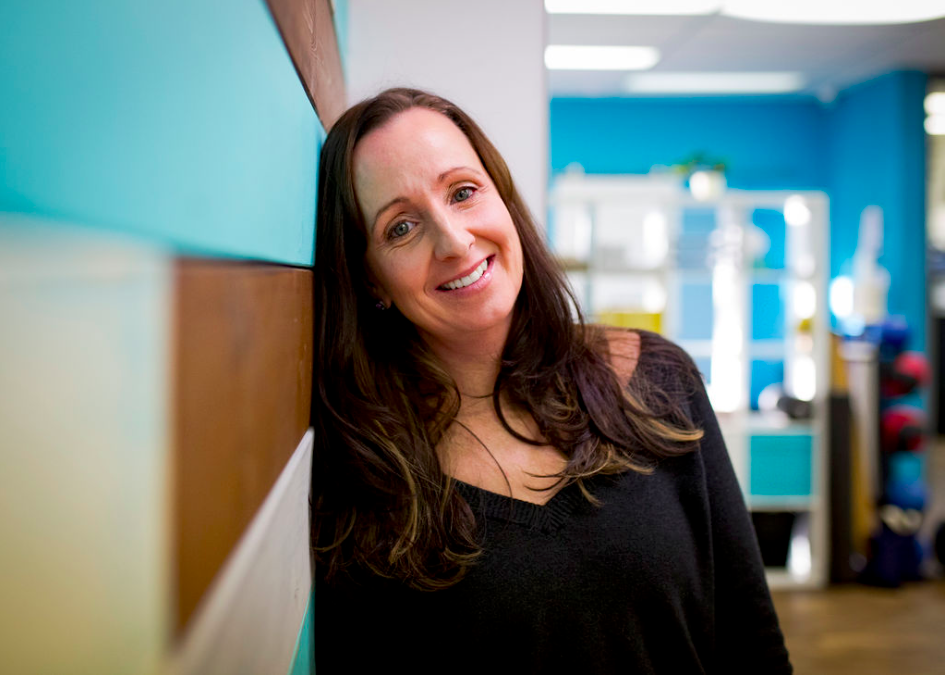 Hi I'm Jamie (Athletic Therapist),
I'm an expert in breaking down movements to find the 'root' of a problem. My focus is to always empower change through body awareness and education. By narrowing in on the little details that if changed makes a big impact on the big picture. Through exercises I help clients discover their details so movement works and feeling better happens.

You will hear me often asking my clients: ' If your car breaks down and you leave it in the garage to REST when you come back to it will it start?' Yet we expect our bodies to 'FIX' themselves with rest.
Being an athlete at a young age and having my children later in life I have learned just how well our bodies can adapt to stress and how to appreciate how well our bodies will carry us from point A to point B. On a personal level as well as professional, these adaptations are not always for the better which can result in breakdowns along the way.
What makes me different from the others? The focus I put on the details! Work smarter NOT harder. Slow down before you speed up! This workshop will help you to identify if what your currently doing is helping or hurting you and how to make changes to make your efforts more productive.

Smiles
Bonus Instructor!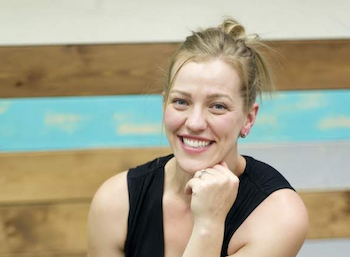 Hi I'm Dr. Andrea (Movement Based Chiropractor),
No matter what the age, I believe in teaching patients how to move like they were designed to, so they are not dependent on "therapy" to get through the week.
I've been in clinical practice for over 10 years, with a strong rooted belief in Movement Medicine. My childhood was plagued from long-standing injuries that didn't fit into the orthopaedic model of medicine. My greatest strength in my practice is to see between the lines, and integrate orthopaedics medicine with functional rehabilitation. I link the WHY you're in pain, with WHAT to do about it. A lot of our "injuries" don't show up on x-rays, MRIs, or orthopaedic tests. If they are all "negative" and there is "no reason" for your "pain", this is where Movement Medicine really shines.
So what makes me different from the others? I believe in restoring ideal function - with whatever your body needs to do so. I am trained in a variety of techniques, and have a whole toolbox of therapies to pull from in order to diagnose, explain, treat, and rehabilitate mechanical breakdowns of the neuromuscleskeletal system.
I believe your body is capable of amazing things - it will adapt to whatever you do it - good or bad. So I help you to identify if what you're currently doing is helping or hurting you and how to make changes so your efforts more productive.
Collaborator/Model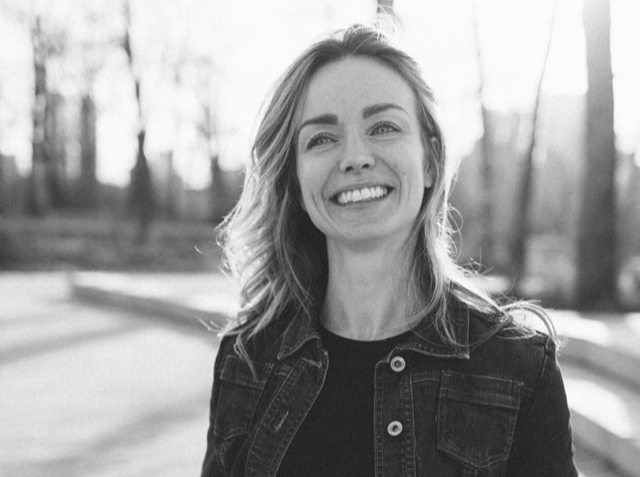 Hi I'm Charly (Certified Personal Trainer),
I'm passionate about keeping people moving. A mom of 2 very active young ones and I'm committed to keeping up. When working with clients I look to keep them fit to do all the things they love in life. "Fit to do life".

Frequently Asked Questions
When does the course start and finish?
The course starts now and never ends! It is a completely self-paced online course - you decide when you start and when you finish.
How long do I have access to the course?
How does lifetime access sound? After enrolling, you have unlimited access to this course for as long as you like - across any and all devices you own. This will include all future updates.