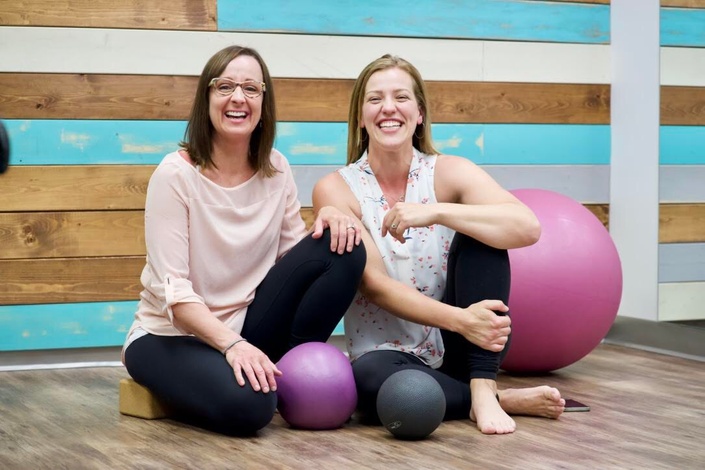 Body-Prep Essential Education
Learn the key principles that must be obeyed with your body, in order for it to keep up with you throughout your lifetime.
Watch Promo
This is the stuff that is seldom talked about but everybody needs to know!
Our aim is to bring you the key principles that must be applied with respect to how your body works, in order for it to keep up with you throughout your lifetime.
You're going to learn essential education about your body.
Including strategies on:
how to move more efficiently, impacting your everyday life
principles and concepts for self-care
why we fuss about posture
how your body is actually designed to work for you
and so much more!!
So whether you're just getting back into exercising, you're feeling overwhelmed or frustrated with how your body feels, or looking for to get past a plateau in your training, this education is for you!
We are going to walk you through:
The problem with exercising without awareness.
Why we need positive tension: The perfect oxymoron of movement
What is the job of all our parts?
How dynamic posture start with breathing
The hub of all our movement is the Pelvis
Our hips don't lie
Shoulders should be strong and free
How you should be supporting your body on the ground
How exercise is linked to real life movements and desires
So whether you're a weekend warrior, you're in your golden years looking to keep up with your grandkids, or trying your best to bring more activity or fitness to your life. This bundle of information is going to show you what you need to know about your body.
What areas you may have overlooked in your exercises, and the order in which things should be addressed to get the best results of your exercise efforts.
We haven't created a quick fix or magic solution to get your body feeling better. We have just put together our way of teaching this information. It's so important to understand the influence any movement limitations have on your ability to execute commonly performed exercises and learn how subtle changes can help take the load off your system.
You can't shoot a cannon from a canoe!
Creating awareness in the details of your fitness, rehab and movement efforts will make a lasting change to move better over time.
We won't be talking about any special gadgets that'll get you there faster.
But what we are going to talk about is:
What has worked for our clients in our over 27 years of private practice
Commonly misunderstood taught practises
How to know enough about your body to make the best decisions for it
How to work smarter not harder
so you can throw just about anything at your body and get out of bed the next day
How to genuinely trust that your body won't fail you when you need it.
PRESENTED BY ANDREA & JAMIE
With a Combined 27+ Years of Movement Therapy, Come Learn, Feel & Be Guided
We are here to educate you!
We're here to help you make stronger and wiser decisions when it comes to the choices you make on how you move. So you have the knowledge you need to to do whatever activity you desire, for as long as you want to.