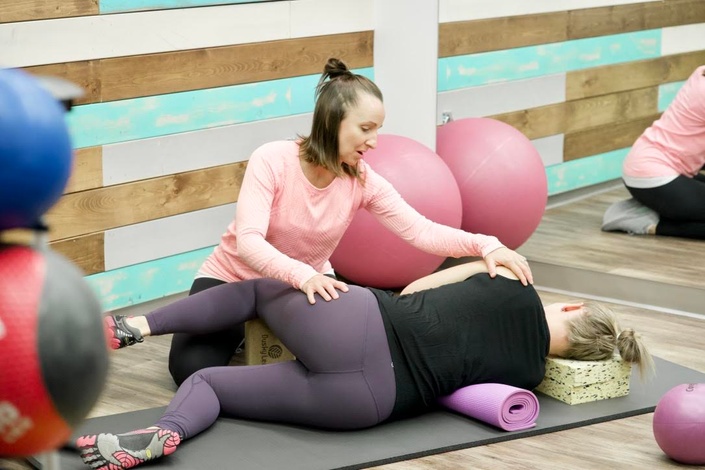 Body-Prep: The Foundations
Discover What's Possible When You Move the Way You Were Designed to Move.
Foundations is the lost art in rehabilitation, training, and sport. The Foundations course is really 'hands on' and was designed to focus on the important pillars of the body's movement. You will learn how small changes in how you move has big impacts on function. Learning how to create tension yet stay mobile, how to be relaxed yet controlled and to be flexible and strong. It's in the details!
We wanted to give you all the necessary information to start creating the correct foundations for strong and pain free movement! Learn how to reconnect to areas of lost function which is often the cause of random aches and pains.
You Will Learn:
1. How To Use Your Breath For Awareness & Stability
2. How To Create The HUB (aka your neutral pelvis)
3. How Your Thoracic Spine Connects To Your Pelvis
4. Learn How To Divorce & Then Rekindle The Connection Between Your Pelvis & Hips
5. How To Integrate The First 4 Principles Into The Big Picture
In each Phase, we have included concepts and principles that will help to round out the Principles you should know and own, so you can make the best decisions for your own body in every situation you find yourself in.
Creating Dynamic Posture Through Positive Tension
PRESENTED BY ANDREA & JAMIE
With a Combined 27+ Years of Movement Therapy, Come Learn, Feel & Be Guided
Get Yourself Moving Better Today, so You Can Live the Life You Want Tomorrow.
Foundations seem to be a lost art in rehabilitation, training, and sports, as society focuses on quick fix solutions that don't work. Technology changes, etc.., but our bodies are still designed to work the same they did as they did on the day we were born.
With all the information out there to be Googled and YouTubed, the PRINCIPLES of movement and exercise are hard to find, buried or lost. When we don't understand the details of what is supposed to happen in our bodies - it is hard to know, feel, and perform or teach exercises or activities without stepping over the line of "Oops! That didn't feel so good".
Let Us Help You.
We will help you get your life back! Empower you to make the best decisions for how and what to do to train and move your body to keep you off the sidelines of your own life. Achieve body awareness; what areas you struggle to connect your brain to and the big area/s you need to focus on in order to rebuild a body what will last for the rest of your life.
We'll show you the big picture, break it down to the details, and then integrate it all back to the big picture of movement. This way you will ALWAYS understand your body.