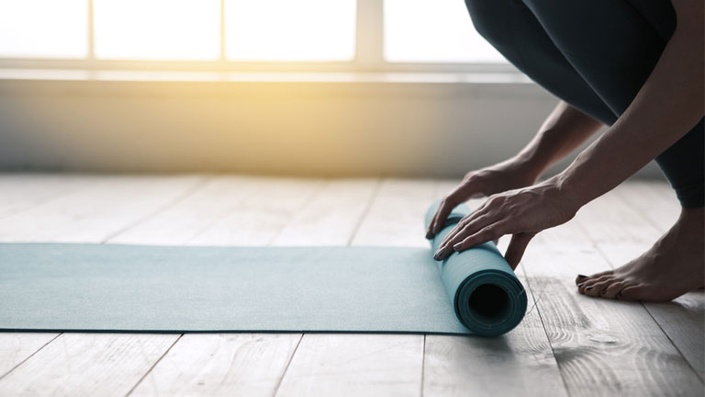 INTERMEDIATE - Online Movement Class (45 mins)
6 week Series @ 2pm MDT Starting Jan 6 - Feb 10, 2020 @ 2pm
These classes are for you if:

You want to feel better, move better, and be your better
You are having a hard time getting out of the injury cycle
You struggle with the motivation to do the little things needed to perform the "fun" exercises correctly.
You want to save money & time
You want to understand the HOW behind the WHAT
Because creating a DYNAMIC posture versus a perfect STATIC posture is the difference between the amazement you experience when you can get through a day without experiencing pain... and constantly dealing with the battle of discomfort, being side-lined from activities, periodic injuries and weekly therapeutic appointments.
THE INTERMEDIATE SERIES: we will go over the WHY & HOW your body moves in the bigger picture. Applying your new body awareness (concepts & principles) to the big picture of movement! Learn HOW to make the best decisions for your own body in every situation you find yourself. This series is for you if you want to learn more about your body and the mechanics behind how to get the best results in your exercise efforts and to move with ease. You will learn how little changes in how you move can make moving more enjoyable and that you don't have to work so hard to get results. Learn to work smarter NOT harder.
In each session we will cover a movement and how to apply body awareness to get the most of that movement. Each session will build on the next to help with connecting all aspects of your movement and awareness together.

Concepts: These are on common topics regarding how your body works and learns. They are designed to make you more aware, and get you asking questions about how you may have addressed body issues in the past.
Principle: These are IMPORTANT. They outline a mindset that is necessary to get changes in your body. So please don't ignore them!
Our goal is to help you reconnect to areas of your body you've forgotten about - areas that are limiting your ability to create the movement necessary to perform even the most basic life skills, like sitting, walking, breathing, or shoulder checking.


When you have lost the ability to identify or control different parts of your body, or have no idea what each part of your body is actually designed to do; this can often be the cause of the random aches and pains you experience, or the reason you never seem to get better with the exercises you are currently doing.
We will guide you through 'magical' little modifications of HOW to move your body, so you stop putting extra stress on sore joints, and get ALL your muscles working - not just the ones that make you look pretty!
IF YOU want your body to be ready for life, you must learn HOW to use your body, and understand the influence your movement limitations have on your ability to execute common exercises correctly.
Your Instructor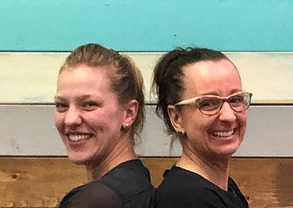 Andrea - A movement based Chiropractor that guides people to regain motor control over lost movement skills.
Jamie - An Athletic Therapist with a 'visual 6th sense' and attention to movement detail that will humble the most athletic people, and lead to better function than ever thought possible.
With a combined 27+ years of movement therapy, through exercise and home programs we help individuals discover their details so movement works and feeling better happens. We are experts in breaking down movements to empower change through body awareness and education.
Little changes can make a big impact on the big picture!