Have you ever been told to relax your legs, hips or shoulders when you ride?
How about to engage your core?
Sit on BOTH your seat bones?
Do ever wonder why your coach keeps asking you to keep doing something you "think" you are already doing?
This workshop is for you!
This is an online, un-mounted workshop. Its focus is on the 6 essential principles your body MUST HAVE ideal function of in order to ride like we do in our dreams.

In this course you will learn YOUR specific areas of struggle when it comes to awareness, or the ability to isolate control over specific parts of your body. Each phase consists of a self-assessment, concept and principle about physiology and rehabilitation, educational content for a deeper understanding of your body, then a variety of self-correction exercises to improve the dynamics of your posture and building a connected seat with your horse.
I will break down the specifics behind how we create core stability that still allows for suppleness in the hips and spine, all while not clenching our butts or holding our breathe to do so!
So whether you struggle with past injuries, chronic postural problems, or the complete inability to feel what your body is even doing - I'll show you how to bring awareness back, create mobility and stability in the essential parts of the body. You will move better, connect to your horse, maximize lessons & clinics, and bring your riding to the next level!
Your Instructor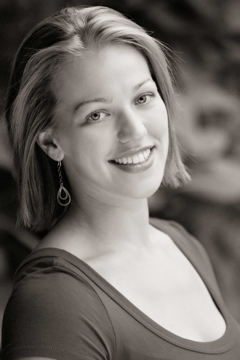 Andrea Sargent, BSc, DC
Bachelor of Science in Biomechanics
Doctor of Chiropractic
DNS Practitioner
IVCA Certified in Animal Chiropractic
Hi! I'm Andrea,
I started riding horses at the age of 12. After years of riding and stuck in a repetitive coaching cycle, I decided to dedicate my career to answering the simple question - How come my body won't do what my coach keeps telling me?
I first studied how the human body works, and earned my Bachelor of Science degree (with a specific focus on Biomechanics) from the University of Calgary. I then went on to study how to fix the movement problems I could now identify and graduated Magna Cum Laude with Clinical Honours from Toronto's Canadian Memorial Chiropractic College. I furthered my education by attending post-graduate studies in Animal Chiropractic at Options For Animals in Kansas, USA. I have been in clinical practice, integrating my knowledge of biomechanics and chiropractic for the last 10 years. My passion for education and learning has never stopped and have continued to educated myself in the most advanced, science-based, and clinically effective techniques to further my manual medicine practice. I have taken over 25 seminars and completed certifications in Active Release Techniques, Graston Technique, Kinesiotaping, Dynamic Neuromuscular Stabilization, and currently progressing though Functional Range Release Techniques Certification.
I finally have the answer to my question, and all the tools to help YOU to fix it too! I am so honoured to be able to share this knowledge with you now; so you can move past your own physical barriers and ride to the next level of awareness.
Warmly,
Andrea Sargent
Bonus Instructor!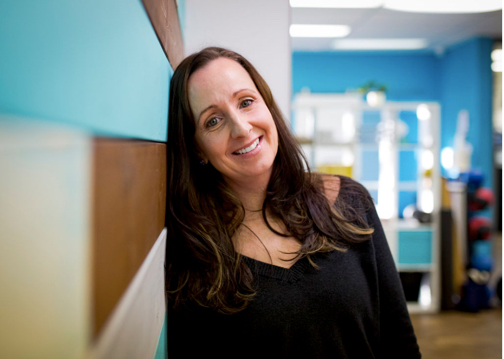 Jamie Bessant BKin., CAT(C), FMS Certified, DNS-A
Hi I'm Jamie,
I'm an expert in breaking down movements to find the 'root' of a problem. My focus is to always empower change through body awareness and education. By narrowing in on the little details that if changed, makes a big impact on the big picture. Through exercise, I help clients discover their details so movement works and feeling better happens.
Being an athlete at a young age and having my children later in life I have learned just how well our bodies can adapt to stress and how to appreciate how well our bodies will carry us from point A to point B. On a personal level as well as professional, these adaptations are not always for the better which can result in breakdowns along the way.
What makes me different from the others? The focus I put on the details! Work smarter NOT harder. Slow down before you speed up!

Smiles
Jamie Bessant

Frequently Asked Questions
When does the course start and finish?
The course starts when you sign up! You will get immediate access to the Introduction so you can get ready to start on Phase 1. (Released 7 days later). It is a self-paced online course with new content released each week for the first 6 weeks. This is so you don't get into overwhelm, or skip ahead and miss the details!
How long do I have access to the course?
You will have lifetime access to the course - plus all future updates! That being said - if you want to get results, I suggest trying to complete each phase within a month. It's the best way to make you do the work and achieve your goal of being a more balanced and connected rider. . I work best on deadlines, and since you are here looking for change, I want to make sure you actually get it. Commit to it, set the time aside, and practice your exercises (10-20 minutes a day).
What happens if I am unhappy with the course?
I never want a client to be unhappy. But if you sign up and find out we are not a good fit for each other, contact me in the first 30 days and I will give you a full refund.
"This course brings science to riding, sheds new light on chronic problems, and gives you the tools to be a better rider.
It works. I Guarantee it. But...
It's not easy. I expect you to work! I expect you to be better.
So you see change and be the best you."
Not Ready? Click HERE to sign up for our mailing list.